Board of Trustees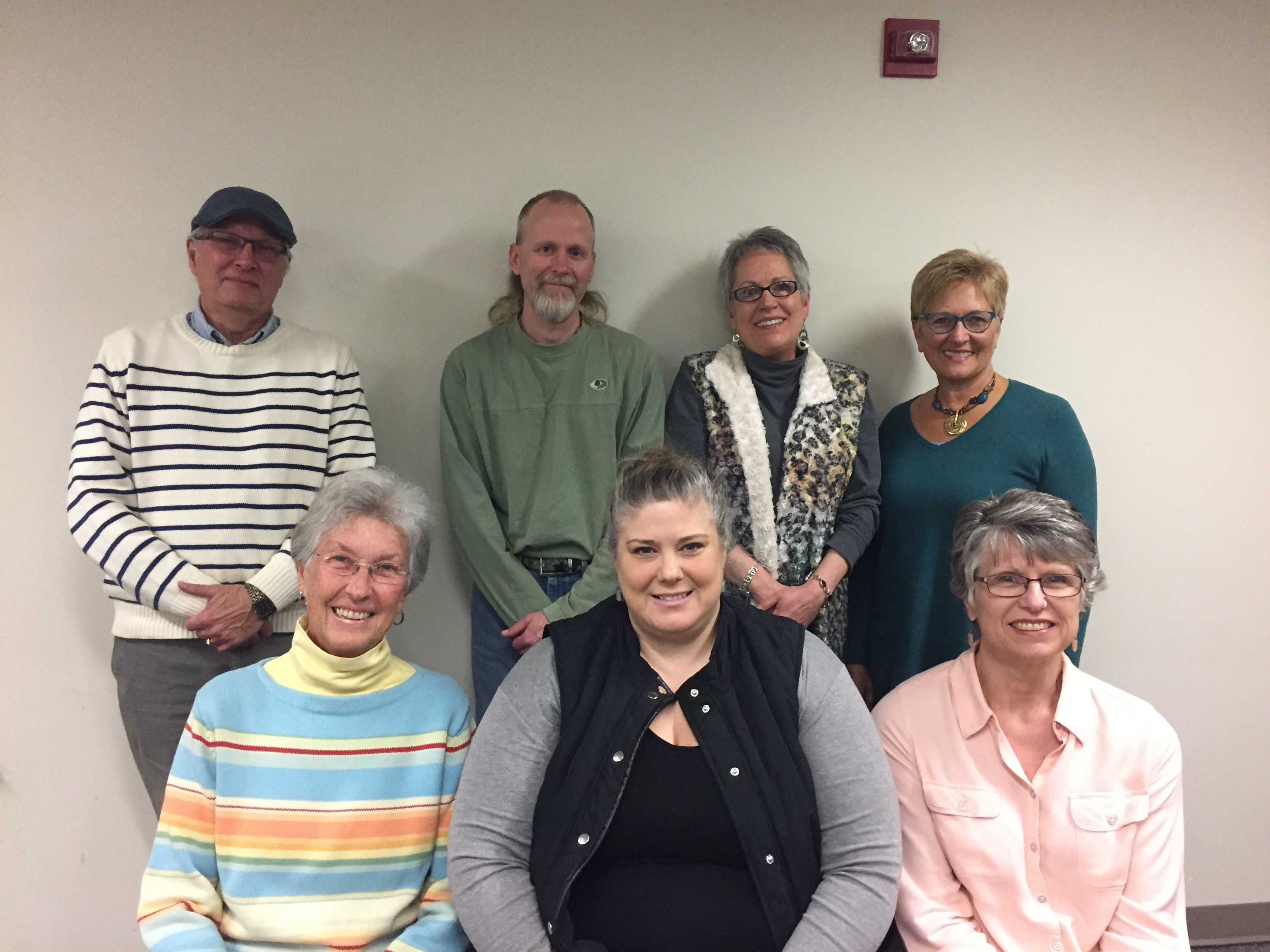 2017 Board of Trustees (back row: Michael Barone, Danny Swim, Lisa Johnson, Rebecca Reeder; front row: Muriel Downey, Hope Sheehan, Terry Mihlbauer)
Danny Swim, Congregational President
Danny has been a UUCFW member for six years. He filled in for a vacant Board Alternate slot last year and stayed on the Board in the same capacity last year. He has also been the Co-Chair of the Buildings and Grounds committee for almost six years. He is a stay-at-home Dad that also raises chickens, enjoys gardening, and woodworking.
Rebecca Reeder, Congregational President-Elect (Vice President)
Secretary
Michael Barone, Treasurer
Mike has been a member of UUCFW for 2 years. He is a retired Mechanical Engineer, having spent 40 years in the design, development and marketing of electric motors. He now spends his time hanging with his wife/best friend, walking his dog, learning to play the guitar and messing around in his shop.
Lisa Johnson, Trustee-at-large
Terry Mihlbauer, Trustee-at-large
Terry has been a member of this congregation for 14 years. She is a psychologist practicing at a local nonprofit counseling agency. She has been a member of various committees: Personnel Committee, Committee on Ministry, Adult Religious Education, as well as being on the Mission Task Force and ushering.
Hope Sheehan, Trustee-at-large
Muriel Downey, Board Alternate
Committee Chairpersons
Dodi Gunawardhana, Worship Committee Chairperson
Beth Jamieson, Membership Committee Chairperson
John Kirchner, Buildings and Grounds Co-Chair
Edie Stoneking, Building and Grounds Co-Chair
Cathie Rowand, Gallery Team Chairperson
Greg Johnson, Finance Committee Chairperson
Jim Reeder, Nominating Committee Chairperson
Rachel McNett, Endowment Committee Chairperson
Jean Phillips, Committee on Shared Ministry Chairperson
An organizational chart showing all committees and describing how they function can be found here.
For more information on each committee, including responsibilities and activities, see the Committee Handbook.