Sunday services
December 4 — Kees de Wit leading from home; Erika York worship associate. The story begins with Nicholas, who was born in the third century (probably in the year 270 CE) in the village of Patara, on the southern coast of Turkey. His wealthy parents, who raised him to be a devout Christian, died in an epidemic while Nicholas was still young. Nicholas became a bishop and was present during the discussions and the vote at the Council of Nicea in 325 CE. We will explore what happened with Nicholas and how his legacy lives on, including some controversy that arose in the last 20 years or so. We will sing a special song remembering his legacy.
December 11 — In a modern society that is becoming increasingly more secular in nature, do we still need ceremonies and rituals? Our Celebrant in Residence, Victoria Gipson, will highlight in her talk why rituals and ceremonies matter and are important to human life – even when some seem meaningless. Jessica Marquart will be the worship associate. 
December 18 — The Winter Solstice is a celebration of the longest night of the year and the rebirth of the Sun. The celebration we are planning for this year will include a small gift exchange among everyone in attendance that Sunday.  Please bring an
unwrapped
gift that has a special or spiritual meaning for you that you would like to pass on to someone else to enjoy.  Some examples are: an inspirational book, a CD of meditative music, a piece of art, stones, crystals, feathers, or something handmade with love such as a knitted scarf or jam or herbal products from your garden. Children could bring a toy or book they would like to share with another child (please note when something is appropriate for children because we will have a specific place for children's items). If you have a grouping of items such as feathers/stones you could put them in a small clear closed bag. (We will have some available if you forget).
We are looking forward to celebrating this special time of year with each of you. —
Dee Koehl, Debrah Roemisch, and Erika York
Our 10:30 a.m. Sunday services are also available via Zoom. The link becomes active within the hour before the service begins.
Follow us on Facebook or send an
email
to the office if you would like to receive our weekly updates and Zoom invites.
Attendees are expected to be vaccinated against Covid-19 if medically eligible. 
The mandalas shown below are part of a "Religions of the World" series by artist and member Dianna Thornhill Miller and her late husband Jim Miller. They were created through donations from UUCFW members and friends.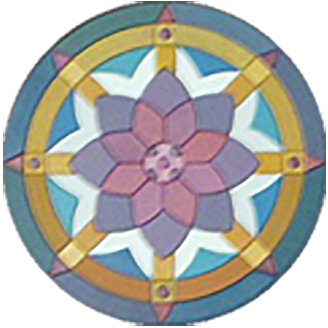 Buddhism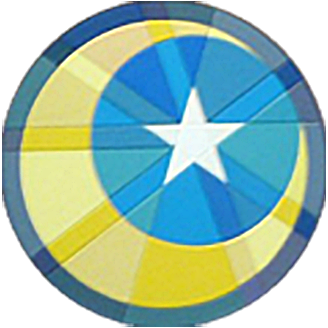 Islam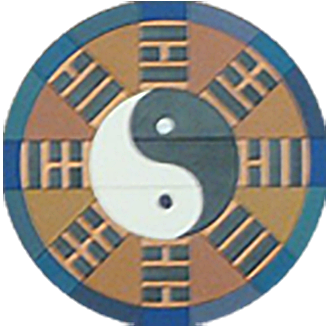 Taoism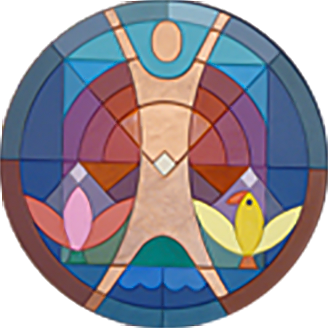 Ethical Humanism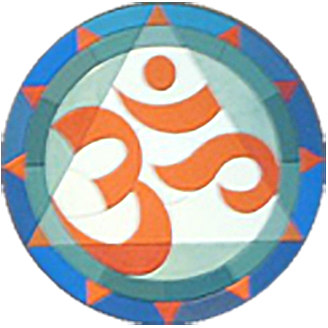 Hinduism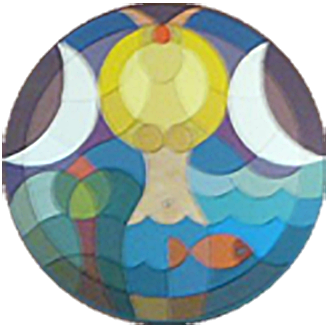 Earth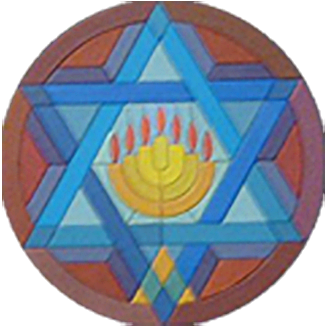 Judaism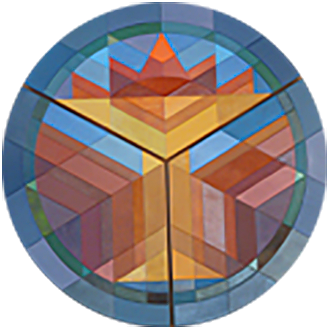 Flaming Chalice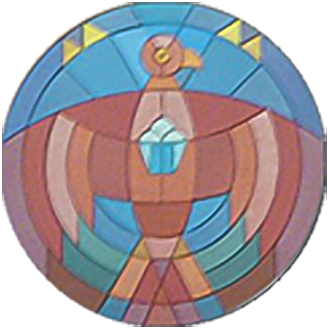 Native American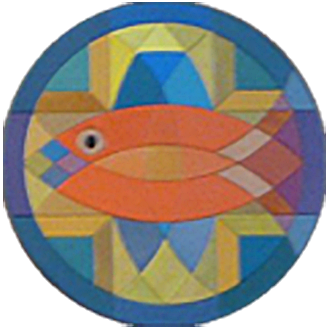 Christianity